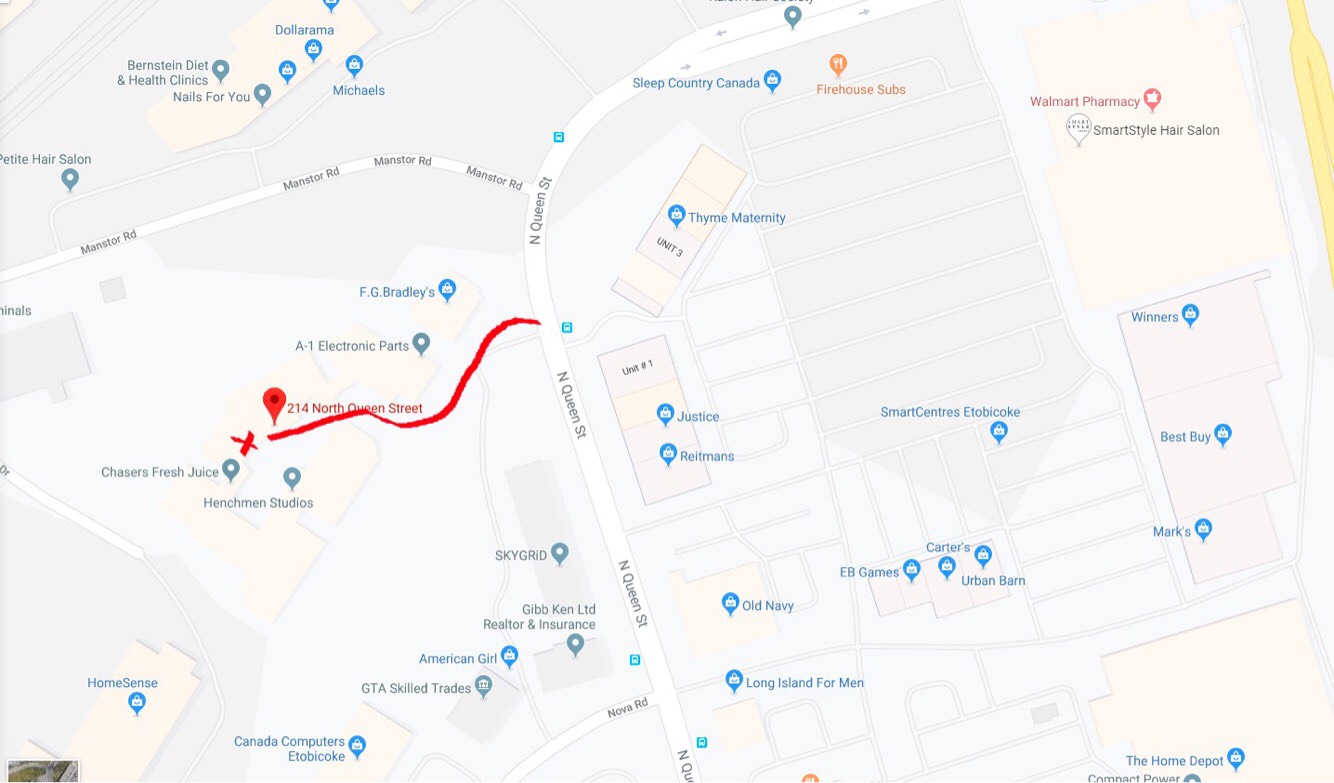 218 North Queen Street
Etobicoke, ON M8Z 2C7
Finding our shop can be tricky. It's just north of Sherway off The Queensway on North Queen, make a left just as the road bends and it is in the commercial building just behind F.G. Bradley.
*Actually two doors before 218 but google maps was giving us a hard time pining the location
Your Next Steps
---
Email: support@framedbydesign.com
Telephone: (905) 696-7837
Please call or email us to arrange your in-person consultation or to drop off items for framing. 2 Locations to serve you! Etobicoke & Woodstock area.
Book Your Private Consultation